Yet, if only they knew what was truly awakening, deep within the medieval forests...
This article has been distinguished as part of the real world and thus should not be taken as part of the fictional universe of the
Deptford Mice
books.
Robin Jarvis (born 8 May, 1963 in Liverpool) is an English author and illustrator. He is the youngest of four children, born three weeks late on a sofa. From an early age he would draw all sorts of characters in sketchpads, making up stories to go along with them. Jarvis would later use this method of creation for his novels, with their characters coming into being as sketches prior to a story being developed around them.
Jarvis grew up in Warrington, attending Penketh High School. His favourite subjects at school were Art and English and he went on to study graphic design at Newcastle Polytechnic (now Northumbria University). During this time he would decide that he enjoyed making monsters out of latex more than anything related to graphic design.
After college, Jarvis moved to London and worked in the television and advertising industries as a model-maker. When he started sketching some mouse characters, a friend suggested that he submit the drawings to a publisher. The publisher responded positively and asked if there was a story to accompany them. There wasn't at the time, but Jarvis then began writing The Deptford Mice.[1] Initially intended to be a single book, it was split into a trilogy at the suggestion of Jarvis's editor due to its long length.[2] His first book, The Dark Portal, was a runner-up for the 1989 Nestlé Smarties Book Prize and was given the Booklist Editors' Choice designation in 2000.[3] Jarvis would continue to expand on the universe of The Deptford Mice with The Deptford Histories prequel trilogy, The Deptford Mice Almanack, and The Deptford Mouselets series aimed at younger children.
Jarvis is also the author of The Whitby Witches, The Wyrd Museum, The Hagwood Trilogy, Deathscent, Dancing Jax, and The Witching Legacy. He lives in Greenwich, South London.
External links
[
]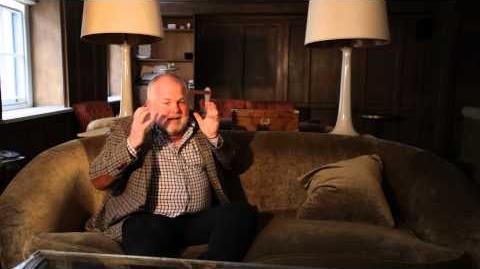 Notes and references
[
]